Aviator 3 Six Days Argentina: The Ultimate Collector's Helmet
Isde
In honor of the 97th edition of the Intercontinental Six Times Enduro (ISDE) having position in Argentina this November, Aviator has produced a restricted version helmet—Aviator three Six Days Argentina. Limited to just 150 pieces, this helmet is not just a protecting equipment but a collector's product.
Because 2015, Aviator has been the official helmet for the FIM ISDE, each year that includes a committed distinctive graphic. This year's Aviator 3 Six Times Argentina is no exception, boasting a structure influenced by the Argentine flag. The helmet box and accompanying "passport" also have the exact same topic, generating it an remarkable confined edition.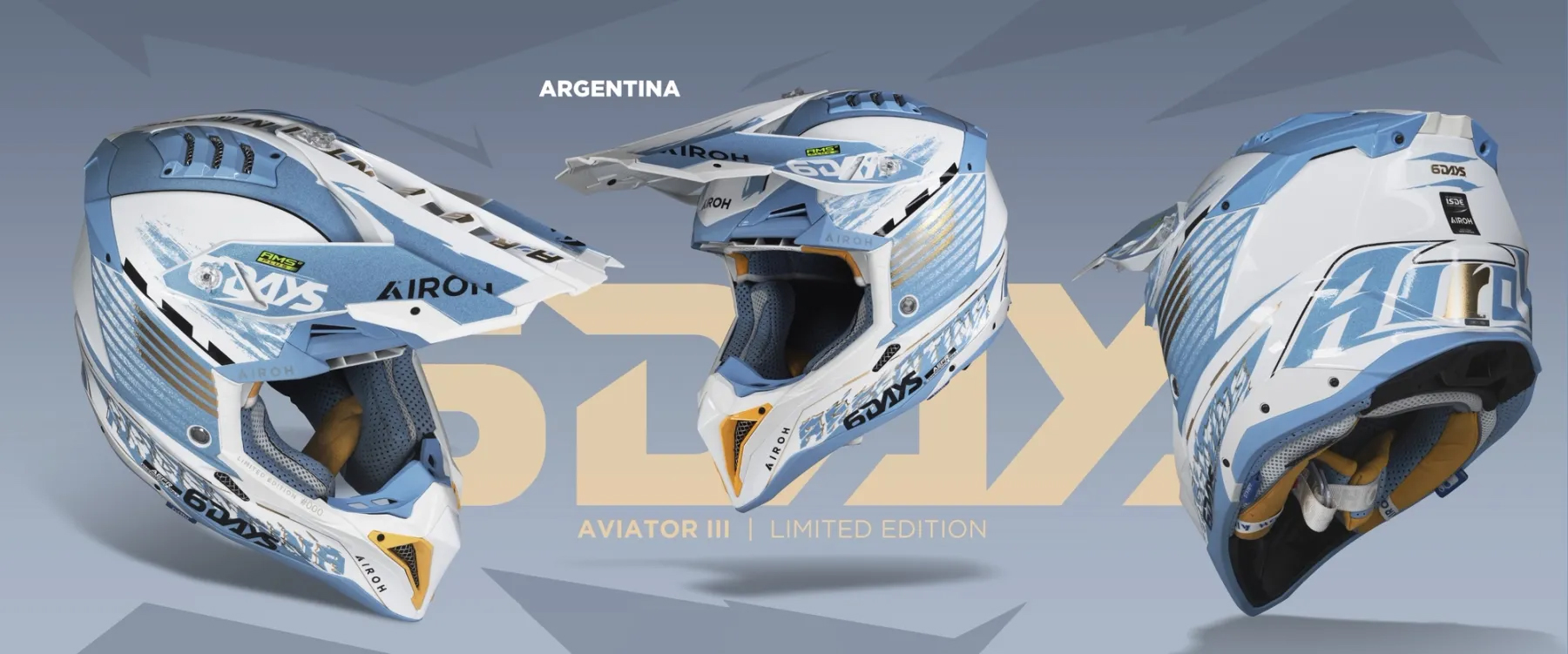 To emphasize the exclusivity of this helmet, each and every piece arrives with a laser-printed serial creation selection on the helmet edge. This number is also hand-signed and numbered on its private passport and appears on a particular label affixed to the key box, generating every single helmet actually just one-of-a-type.
In addition to the helmet, the devoted graphic will also be available on the WRAAAP, widening its attain to a bigger audience.
Additional specifics onhttps://www.airoh.com